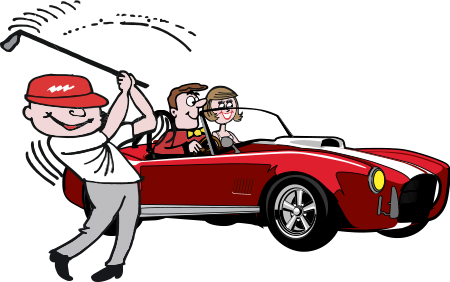 • playing at the best golf courses
• driving through the Prosecco hills
• seeing the most beautiful mountains in the world
• discovering the art and culture of the Veneto region
• tasting dishes from Veneto and other specialities…
Combining two passions, the fun of playing...
and that of driving a luxury car, even a vintage one,
on quiet roads and in complete safety. Coniugare due passioni, il divertimento del gioco...
---
Playing at the most prestigious Golf Clubs driving through fantastic and unchartered places.
A tour designed for sport enthusiasts who want an alternative holiday.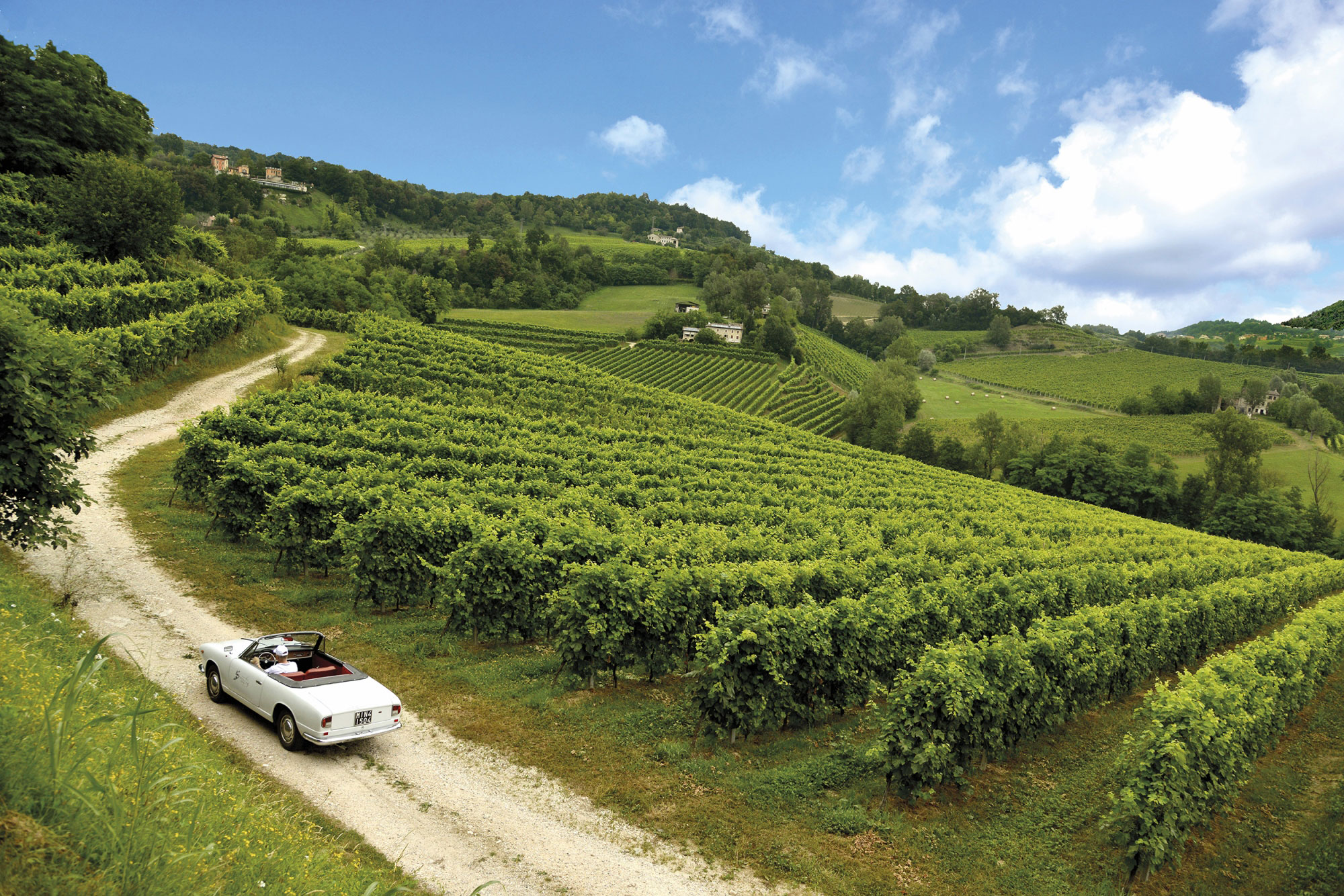 Lush hills marked by the love of man for his land with vineyards as far as the eye can see, an area known worldwide for its famous wine, Prosecco, up to the Dolomites, a UNESCO World Heritage Site, which offer a thrilling and unparalleled experience.
---
Franciacorta, Chervò, Verona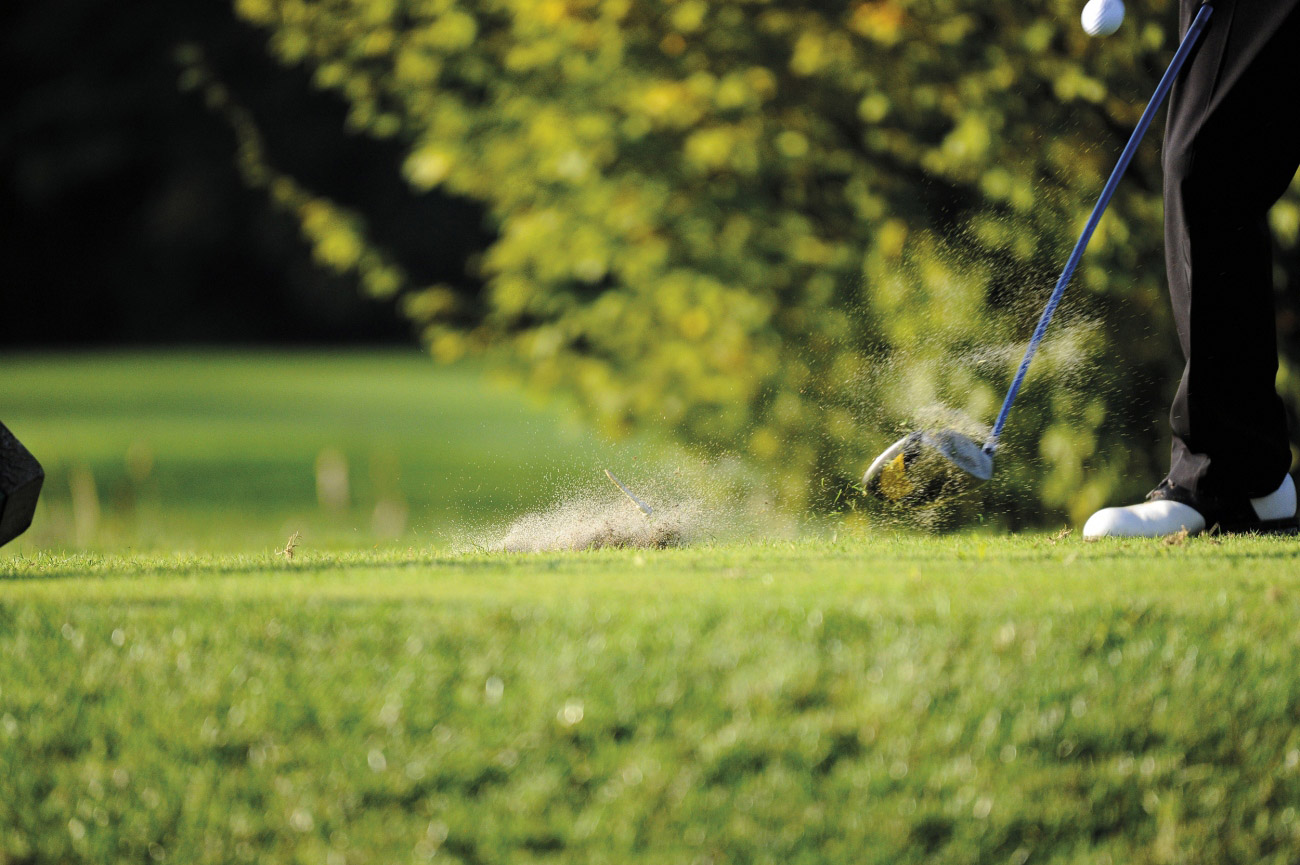 From lake to lake… from Iseo to Garda. From the Franciacorta area to that of Amarone and Soave. In the midst of nature and a climate with a small temperature range during the year. A golf bag, a luxurious car… and the tour is done!
---
Montello, Colli Asolani and surrounding areas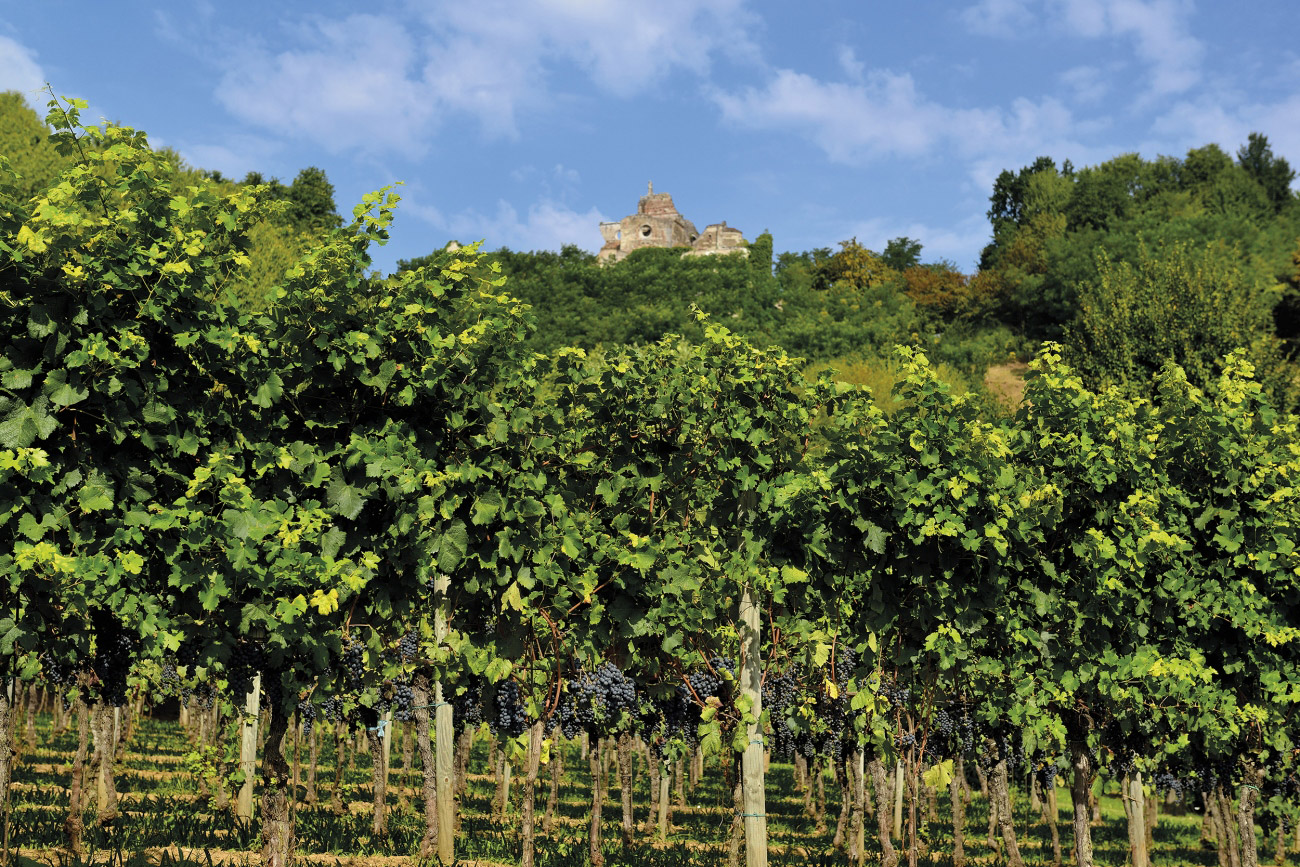 The wine road of Montello and Colli Asolani is an itinerary that combines the magic of tasting, admiration for artistic beauty and emotion for the war events that unfolded in these places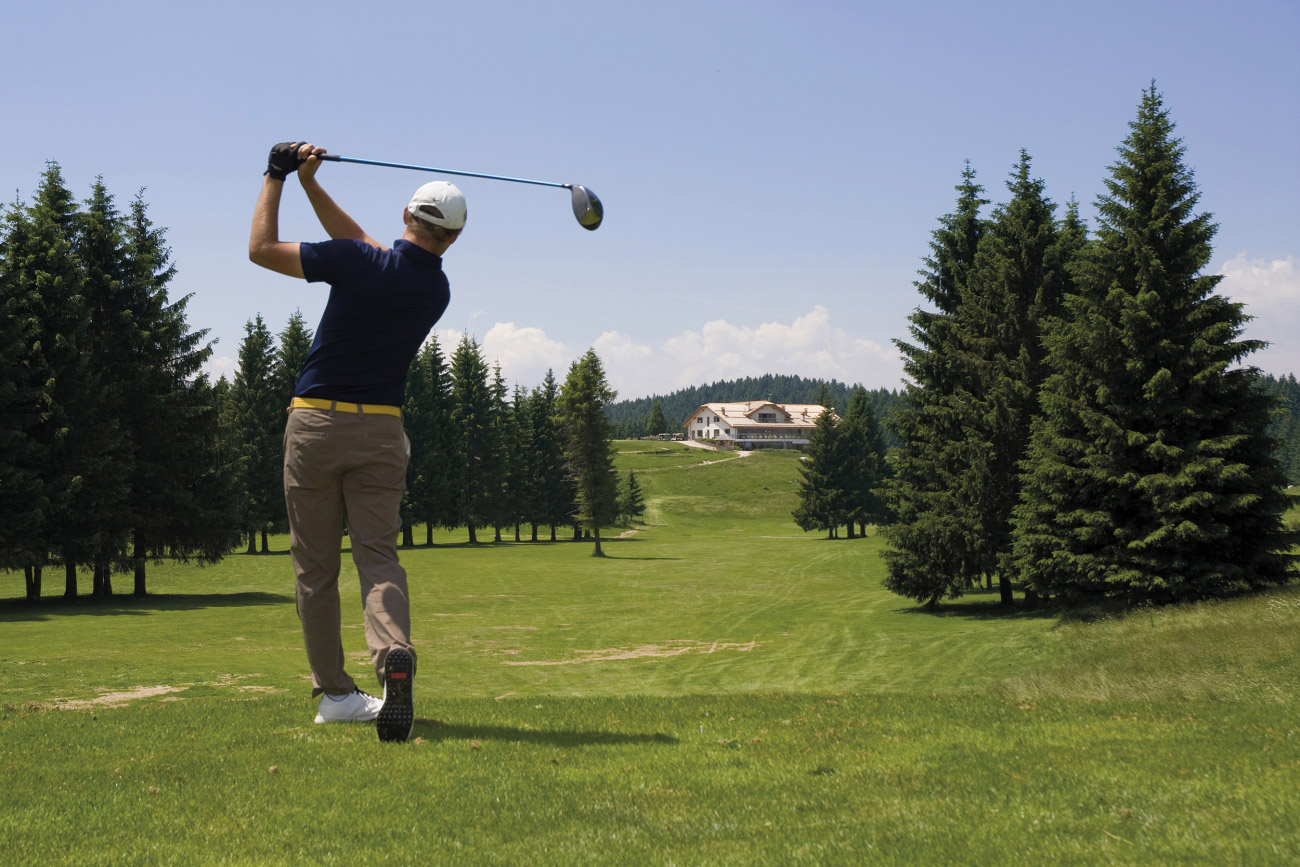 From the Asiago plateau of the seven municipalities to the foot of the Bellunese Prealps. From the green mountain pastures to the Prosecco cultivation valleys, always with our bag aboard our New&OldTimers
---
Lake Garda and the Island of Albarella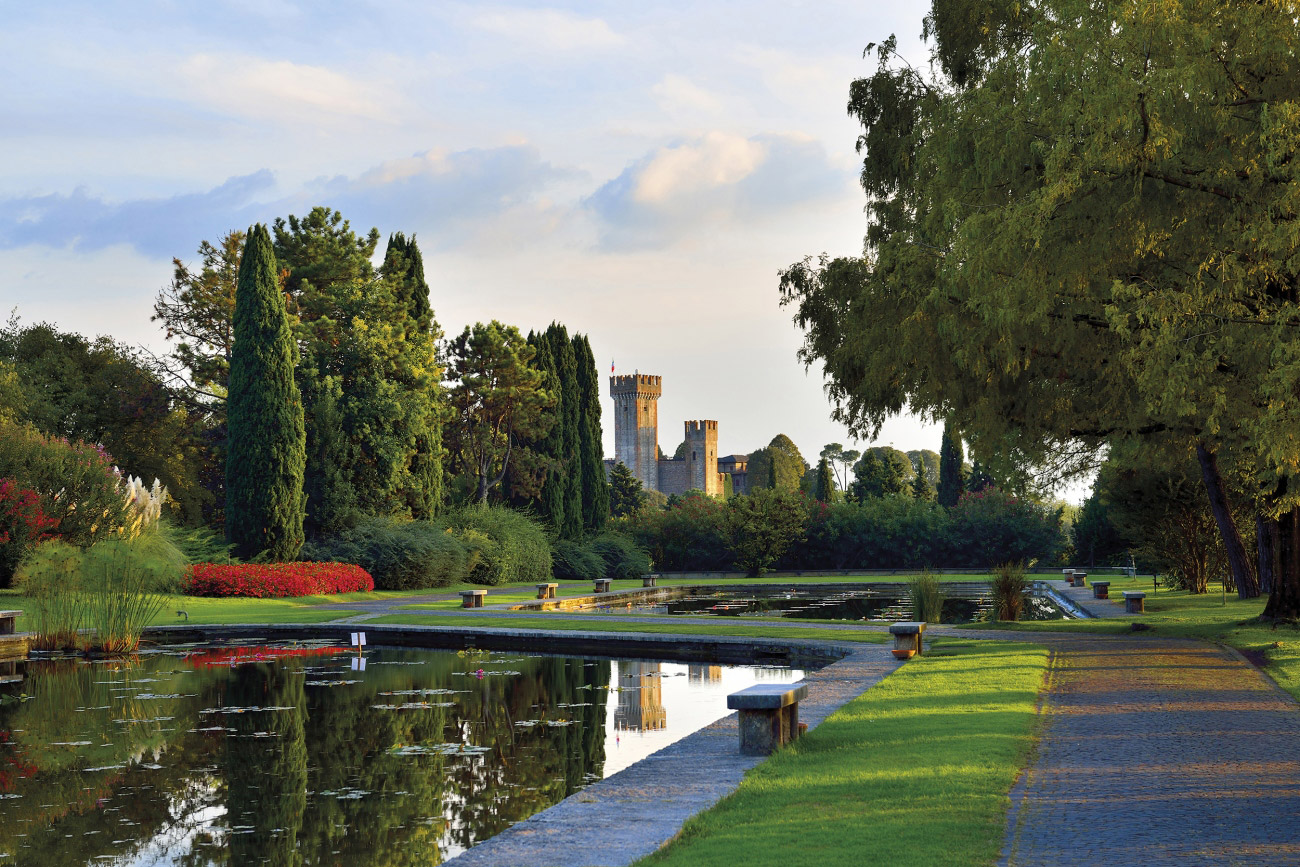 From the atmosphere of Garda, unforgettable views to be enjoyed in the company of friends, to the island of Albarella, a protected area surrounded by nature, one of the twenty most stylish destinations of the Adriatic